At the beginning of the year, the subways of Beijing, Shanghai and Qingdao ushered in a new round of centralized opening season, creating the most in the history of China's rail transit construction.Yantai permanently provides a time synchronization system for the seven subway lines of the three cities to escort the safe and efficient operation.
On December 31, many new urban rail transit lines, including the remaining section of Beijing Metro Line 14, the first phase of Line 19, the remaining section of the middle section of Line 16, and the first north section of Changping Line's southern extension, were put into trial operation. 4 newly opened subway lines
The time synchronization system adopts the Chijiu brand。
The year 2021 is the "big year" for the opening of the new Beijing urban rail transit line, with the largest number of lines and sections in the past years, which will further promote the quality and efficiency of the network operation of Beijing rail transit.
On December 30, the first northern section of Shanghai Rail Transit Line 14 and Line 18 were put into operation.The total network operation mileage of Shanghai rail transit has increased to 831 kilometers, the network scale continues to lead the world, and the number of fully autonomous driving routes of Shanghai Metro has increased to five.The two newly opened time synchronization systems of subway lines are all selected as Chijiu brands
On December 30, The southern section of Qingdao Metro Line 1 has been connected to the grid, It marks the opening of Qingdao Metro Line 1, Fully open the first line of five districts in Qingdao, The big traffic pattern of the three cities, Is the current China
The first and deepest subway undersea tunnel .Qingdao Metro Line 1 persistent brands .
Leading backbone enterprise , To provide a strong guarantee for the safe operation of the lifeblood of the country, It is the lasting sacred responsibility and mission of Yantai.Yantai has made lasting application of new-generation electronic information technologies such as Beidou, 5G, Internet, Internet of Things, cloud computing and big data, Developed at High precision, high security, high reliability time synchronization system Leading in China, World-class level, It has been widely used in national lifeline areas and key projects, such as rail transit, aerospace, nuclear power and electric power, and national defense and military industry.
ahead and start again!Yantai will continue to bear in mind the original mission and responsibility, continue to carry forward the spirit of innovation and the craftsman spirit, and lead the development of the industry and serve the national construction with first-class products and first-class services!
State high and new-tech enterprises
National manufacturing individual champion cultivation enterprises
National service-oriented manufacturing demonstration enterprise
National "specialized, special and new" small giant enterprise
The state keeps the contract and values the credit enterprises
State intellectual property advantage enterprises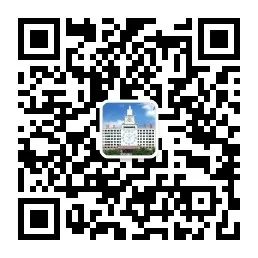 Synchronize with The Times
Start with Chijiu
pay attention to us